Soroptimist International Peterborough 2021 Academic Awards were presented on April 7th
Each year Soroptimist Peterborough presents awards to women in the Peterborough area. The Live Your Dream (LYD) Awards are presented to 2 deserving women who are pursuing post-secondary education while supporting dependents.  The Trent University and Fleming College awards are presented to 2 women who are enrolled in full time studies and are actively engaged as volunteers in the community. This year, our organization decided to present 3 women with Live Your Dream Awards valued at $3500. $1500 and $1000. We also decided to increase the value of our Trent and Fleming Awards from $1000. each to $2000. per recipient. These awards are typically presented each spring during a dinner meeting but this year, due to covid19, the awards event was held via Zoom on April 7th.
The AWARD WINNERS
LIVE YOUR DREAM 
1ST Place LYD award winner
"My name is Heather, and I am the winner of the local "Live Your Dream Award."  I also placed second in the Eastern Canada region ($3000). Submitting my essay was not easy for me.  I am not a writer; I have a hard time putting words to paper.  However, I found that telling my story proved very therapeutic for me.  Throughout my life, I have come to believe in the power of determination.  I believe that through determination and perseverance, I can accomplish anything or overcome any obstacle that crosses my path.
I am a survivor of childhood sexual abuse and an abusive marriage.  I also have epilepsy that is not well controlled by medications.  As a result, I cannot drive and have had to leave my chosen profession twice.  I am on disability and could easily give up stay at home and feel sorry for myself.  I did do that for a while until I realized that I'm too young to give up.  Last year I went back to college to retrain for a career that is better suited to me. I am now in my final semester of the Accounting Program at Fleming College.  In September, I start at Trent University, and because of a relationship with Fleming will be entering year 3 of the Bachelor of Business Administration program with a specialization in accounting."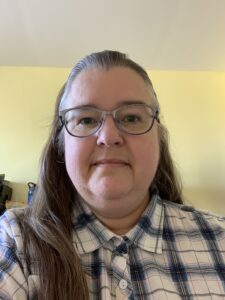 2 ND  Place LYD award winner
The 2ND place winner is Dawn. "After my father passed away when I was 11 years old we struggled with living in poverty. While secondary school is free to attend, food and rent are not; because of that I dropped out of high school at 16 years old…But, I had always dreamed of attending university and I was finally able to enroll 20 years later.
I'm finishing the third year of my BSc. in Anthropology and Psychology with a pre-med option, and this summer I will begin applying to graduate programs in Psychology as I work towards becoming a Psychologist. My end goal is to work with Doctors Without Borders helping to organize and implement mental health programs for survivors of human trafficking."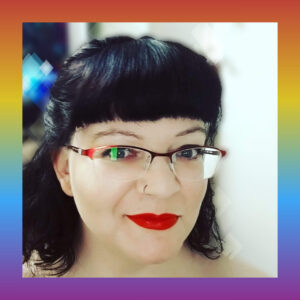 3RD Place LYD award winner
The 3rd place award was presented to Megan, currently studying at Trent University in Peterborough.
Trent University Award Winner
Alma is a fourth-year International Development and Political Studies major at Trent University who will be graduating in the spring of 2021. At Trent University, Alma also holds the role of an Online Learning Student Assistant and Champlain College Student Ambassador. This upcoming September, Alma will further her studies at the Balsillie School of International Affairs in Waterloo to pursue a Master of Global Governance. Here she plans to pursue a research project examining women who experienced sexual violence during the Kosovo war. She intends to explore the link between women's development and conflict.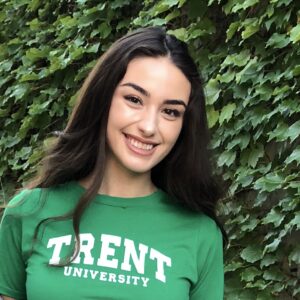 Fleming College Award Winner
Our Fleming College Award winner is Alison Peterson. "I am a mom to three boys and married to a very supportive husband. I am a two-time graduate from Fleming College, and I am set to graduate again in April of 2022. I am a fulltime student in the Educational Support Worker program. For the last five years I have spent my days volunteering in a variety of classes at Prince of Wales P.S. ranging from Kindergarten to grade 6. I also spent 6 years volunteering for the Peterborough Free Methodist Church as a youth supervisor as well as a nursery care provider. I also helped out with different special events, plays and summer bible day camp. All of these experiences have shaped who I have become and helped me make the decision to return to school."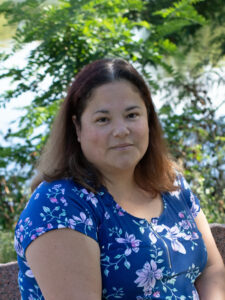 Congratulations to each of these amazing women. Thanks to the judges who assisted us in the selection process and thanks to the Delta Bingo and Gaming for their financial support.