BINGO PARTNERSHIP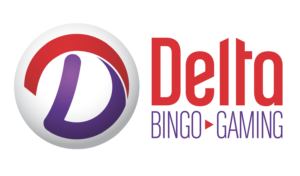 Soroptimist International partnered with Kawartha Bingo Sponsors Association Inc. at Delta Bingo and Gaming Centre in 2019.  All proceeds from our partnership go to our signature programs; Live Your Dream and Dream It Be It (DIBI) and local projects in the Peterborough community. Thanks to Kawartha Bingo Sponsors Association Inc. and Delta Bingo for your support. Please follow this link to find out about upcoming events at Delta Bingo.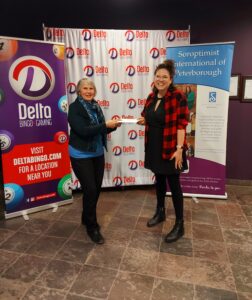 YWCA/CrossRoads:
SIP and YWCA have worked together on a variety of initiatives over time. Our most recent support has been to the "Safe Haven Campaign" in support of the new CrossRoads location in Peterborough.
In our 2008/2009 year, SIP pledged $25,000 to this campaign over 5 years, and we are pleased to report that to-date we have contributed $20,000 to this effort.
Gail Cowling Memorial Herb Garden:
Donations in memory of Gail Cowling (a dedicated former Soroptimist) are used annually to support the installation, upkeep and annual plantings at the CrossRoads shelter. It has been reported that this "small act of kindness" has enlarged residents' worlds and provided the opportunity for tastier meals!
Saturday of Service:
Each year, SIP participates in "A Saturday of Service".  Soroptimists from across the globe come together the 1st Saturday in March to provide service to our local communities. SIP is proud to have served Cameron House residents with a tasty lunch & a friendly visit in 2012 & in 2013.
Cameron House:
SI Peterborough has provided on-going annual support to this worthwhile local shelter for homeless women.
We were one of the original service clubs who adopted a room in the original home and outfitted it for its new resident(s) & we returned a few years later and re-outfitted the room, including repainting, as well as providing new carpet for the stairwell from the first to second floors.
We work through various fundraisers and donations to provide supplies such as pillows, toiletries & kitchen supplies as needed.
One of the annual events that we participate in is the Coldest Night of the Year ( https://cnoy.org/home ). This event takes place across Canada. Our team, the Soroptimist Striders, walk in support of the Cameron House and Brock Mission in Peterborough.
Elizabeth Fry Society:
Elizabeth Fry Societies work with and for women and girls in the justice system, particularly those who are, or may be, criminalized.
SIP supports the work of our local Elizabeth Fry Society, particularly at the holidays by providing a Christmas Party for them, when these women can easily be "forgotten" by others.
 The "HAPPY PROJECT":
Started by one of our members, this project routinely picks up over-stocked supplies from local in-store demonstration company personnel to re-distribute to local shelters.
It keeps perfectly good product from landfill and can often provide a "treat" for others. It makes us all very proud and very HAPPY!
Human Trafficking Initiative:
In November, 2012, Soroptimist International of Peterborough, the Congregation of the Sisters of St. Joseph in Canada and the Kawartha Sexual Assault Network teamed together and organized an information evening to educate ourselves and our various networks on the growing issue of human trafficking in our society.