Soroptimist International Peterborough (SIP) reaffirms Women's Rights.  The current context, including the United States court decision to overturn Roe vs Wade (June 24, 2022) AND the protests occurring in Iran over the death of Mahsa Amini (September 2022). She was a 22-year-old woman who died in the custody of the country's "morality police,"  over a mandatory dress code.  See links below for background.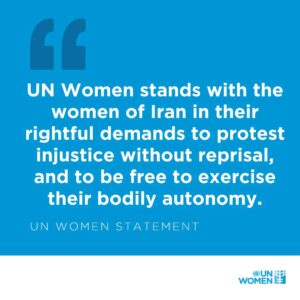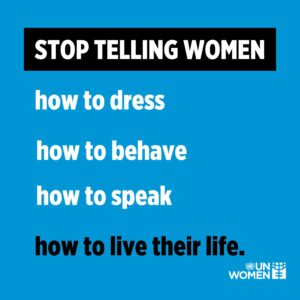 SIP reaffirms a woman's right to choose, reproductive rights and gender equality. At our September 2022 Business Meeting, the organization members unanimously supported the following:
Soroptimist International of Peterborough Statement of Women's Reproductive Rights
Soroptimist International of Peterborough defends that all women, including those under the age of 18, need to maintain their sexual and reproductive health stability, receiving all support and care, independently of any order, external factors of any kind, inclusive of political, religious, or social influences. We affirm and support the UN Women's statement seen below.
UNITED NATIONS STATEMENT
Reproductive rights are integral to women's rights, a fact that is upheld by international agreements and reflected in law in different parts of the world.
To be able to exercise their human rights and make essential decisions, women need to be able to decide freely and responsibly on the number and spacing of their children and to have access to information, education, and services.
When safe and legal access to abortion is restricted, women are forced to resort to less-safe methods, too often with damaging or disastrous results—especially for women who are affected by poverty or marginalization, including minority women.
The ability of women to control what happens to their own bodies is also associated with the roles women are able to play in society, whether as a member of the family, the workforce, or government.
UN Women remains steadfast in our determination to ensure that the rights of women and girls are fully observed and enjoyed worldwide, and we look forward to continued evidence-based engagement with our partners everywhere in support of rapid progress towards universal enjoyment of universal rights.
https://www.unwomen.org/en/news-stories/statement/2022/09/un-women-statement-on-womens-rights-in-iran
https://www.unwomen.org/en/news-stories/statement/2022/06/statement-reproductive-rights-are-womens-rights-and-human-rights
https://www.thecut.com/2022/10/women-across-iran-are-protesting-the-morality-police.html
https://www.american.edu/cas/news/roe-v-wade-overturned-what-it-means-whats-next.cfm
https://www.cbc.ca/news/politics/trudeau-horrific-us-court-abortion-1.6500475